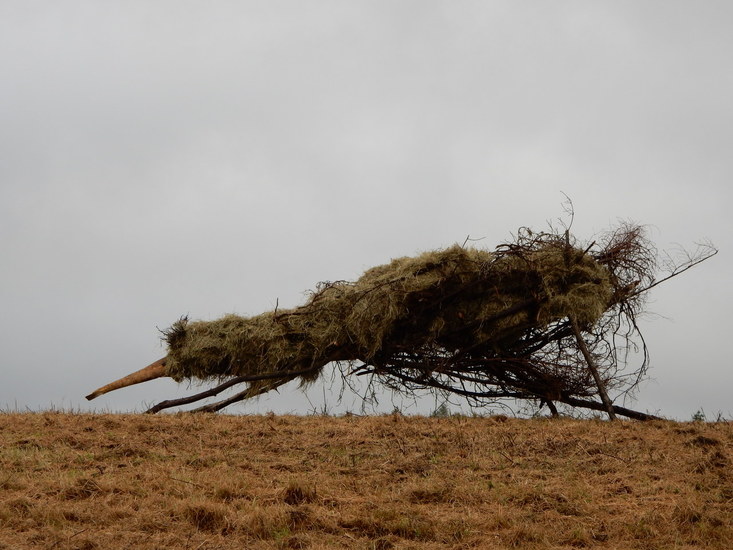 150 x 100 x 400 cm, © 2016, niet te koop
Ruimtelijk | Beelden | Hout
This animal was spotted on the Keijenberg on the Veluwe, a vast area with woods and moors. It is very shy and seldom seen. When we tried to take pictures with a zoomlens it ran away.But later on we saw it again, now searching for insects and worms in the gras. This Tree animal was created for the festival Woest en BIjster , oktober 2016.