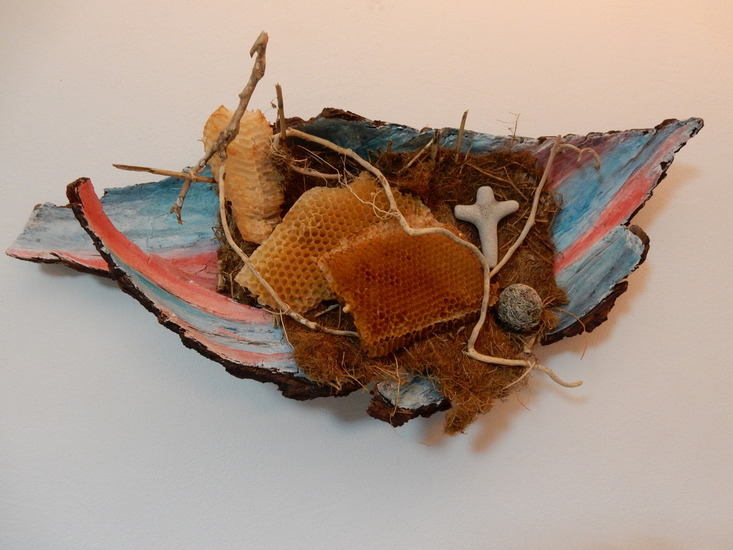 30 x 60 x 20 cm, © 2016, € 700,00
Ruimtelijk | Beelden | Mixed Media
I made this artwork to honour the bees which are in great danger. We need to do something to rescue them. Not only for the bees but also for human being. About a half of all foodproduction is due to the activity of bees. Our own survival is on stake.